Headaches
Relieve Those Pounding Headaches with Physical Therapy
Physical therapy is not usually the first thought for anybody when they have a headache. The typical response is to take some sort of pain-relieving medicine most of the time. This can help alleviate short-term pain, but pain relief medications may not provide you with the same long-term benefits as physical therapy if you are regularly suffering from headaches or migraines.
Cervicogenic headaches are linked to a greater majority of headaches, meaning that they are in some way connected to the neck. Bad posture, tension, and other factors may lead to the neck muscles and joints becoming weak, strained, and injured. Depending on the part of the neck involved, this pain radiates up into the scalp, side of the head, and the forehead.
You aren't alone if you're in San Jose, CA and you're suffering from headaches. Approximately 80-90% of U.S. individuals suffer from sporadic or regular headaches of stress. They're also the world's third most widely recorded cause of pain! Headaches should all be treated with physical therapy at Pace Physical Therapy, whether they are acute and temporary or persistent and chronic (such as migraines). Request your appointment today!
How can physical therapy help my headache?
Contact our San Jose, CA physical therapy office today if you are suffering from headaches. We are committed to providing you with the finest therapies for your headaches at Pace Physical Therapy.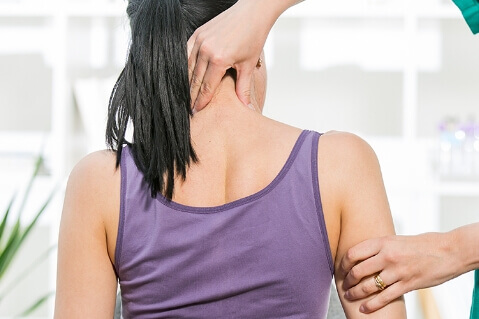 One of our highly qualified physical therapists will perform a physical examination at your initial appointment and ask you questions about your health history and symptoms to decide what kind of headache you are having and where the pain comes from.
A treatment plan would then be explicitly tailored for you and your recovery.
What type of headache am I experiencing?
It may not be aware to many individuals, but there are actually multiple forms of headaches that all arise from different causes. Among the three major categories of headaches are:
Cervicogenic headaches, affecting the top three vertebrae of the spine, are related to neck pain. As a result of some conditions, such as a concussion or arthritis, these headaches can occur, but work-related pressure may also cause cervical headache. The most vulnerable to developing cervicogenic headaches are occupations that involve a down-turned motion of the head or neck. These occupations may include hairdressers, long-haul drivers, chefs, nail artists, jewelers, etc.
Musculoskeletal headaches
When there are large levels of discomfort in the neck, musculoskeletal headaches occur. Usually, this is due to physical imbalances, weaknesses, or damage, although a contributing factor may also be emotional tension (such as stress). A severe neck injury is a frequent cause of musculoskeletal headaches, such as whiplash. The muscles and connective tissues in the neck may become broken or strained with neck injuries like whiplash. This can result in excruciating pain which can be felt in the face, head, neck, as well as shoulders.
Tension headaches are recognized as the most prevalent type of headaches. This may occur in the neck/head because of repeated movements or poor posture. Tension headaches are caused by a pressure on the "dura mater," which is a sensitive membrane that envelops the brain. The dura mater sits at the base of the skull in close proximity to tiny muscles that go into spasm when the dura mater is strained, sending pain signals to the brain and triggering your headache.
How can I get started on relieving my headaches?
Our therapies for headaches at Pace Physical Therapy concentrate on relieving discomfort, improving posture and strengthening the muscles in the neck and upper back. These will help make your everyday life much simpler and more bearable, without the agony of headaches! Contact us today to talk to one of our physical therapists from San Jose, CA to arrange your appointment.